About ATC-2022
Organizing Committiee
About ATC-2022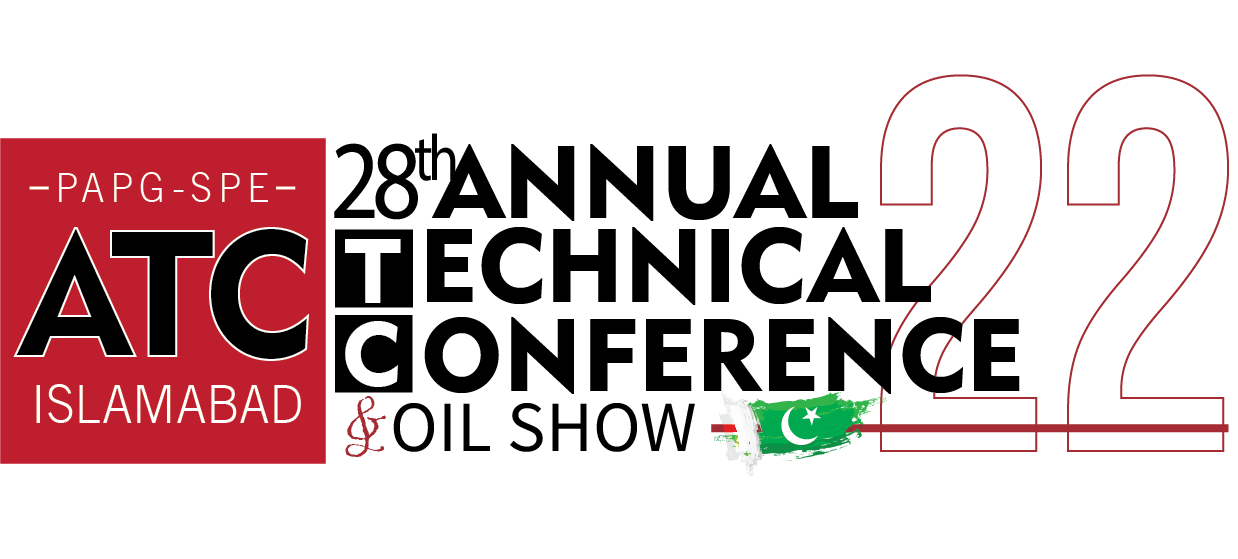 28th ANNUAL TECHNICAL CONFERENCE-2022
 "Oil & Gas Self Sufficiency through Exploration and Production Revitalization"
Annual Technical Conference is an exciting technical event of the upstream Oil and Gas industry of Pakistan. The conference will bring forward the latest technical presentations from both G & G and Petroleum Engineering disciplines showcasing technologies, ideas and processes intended to be used by the Oil and Gas industry in the country.
This year ATC shall be held physically at Serena Hotel Islamabad on January 09 to January 11, 2023
Pakistan's E&P sector has to evolve according to the changing domestic and global trends in order to maximize value and production from the existing fields as well as open new exploration avenues through frontier & offshore exploration.
PAPG (Affiliated with AAPG) & SPE Pakistan plans to hold annual technical conference in November, 2022 together with our Geoscience community. Theme for the conference is selected with the inputs from honorable members keeping in view the challenges faced by the oil and gas industry in Pakistan. Besides the various challenges faced by the E&P industry due to the Covid-19 Pandemic & low fluctuating oil price in last few years, it is recognized that the industry needs to address steep decline in Reserves/Production by i) adding new plays in mature basins, stranded & marginal fields, ii) initiate an aggressive exploration within the frontier basins including offshore, unconventional resources as well as iii) implementing new technology and value-added workflows. High risk exploration activity is a key to identify large hydrocarbon resource accumulations. As understood, this would require coping with additional challenges of QHSE in rather diverse terrains of the country particularly towards the western fold and thrust of Pakistan.
There is growing support for energy transition aimed at utilizing cleaner, affordable, accessible and acceptable modern energy resources such as wind, hydro, biomass, REE and solar worldwide. This development is somewhat driven by global demand for energy security, climate change mitigation and sustainability-related needs.
This year we would like to have an additional dedicated awareness session on the Renewable Resources of Pakistan as globally fossil based-fuel (Energy) is in the transition phase towards zero carbon economy and we should exploit all the available earth resources to cope the energy needs and economic growth.
Moreover, this session shall explicitly argue that a transition to a renewable is of critical importance for a secured and sustainable energy future in the country.
PAPG has conducted one day seminar on the same theme in March this year, which was attended by technical and managerial persons from energy upstream (exploration and production) and downstream (supply) companies, faculty, students, businessmen, start-up entrepreneurs, government agencies & regulators, the public, and media. We will invite all those authors/presenters to send their complete papers which will be published in our proceeding while committee shall select presentations for the dedicated awareness session in the ATC for the E&P industry. Apart from the above, professionals can send their Extended Abstract for the session under the sub theme #12 Renewable Energy Resources of Pakistan (REE, Wind, Geothermal, Tidal, Hydel & Solar)
Organizing Committiee