As a part of the PAPG Lecture Series under its Continuing Technical & Professional Development (CTPD) program, PAPG's North held a very successful event with a technical lecture, with title Importance of gravity and magnetics in Pakistan today with examples of 2½ D models. The Presenter was Mr. Mark B. Longacre, Founder, and President of MBL, Inc., Denver & London. The event was organized at OGDCL House (Hall), Islamabad on18-March-2022 (Friday), 1530 Hrs – 1700 Hrs.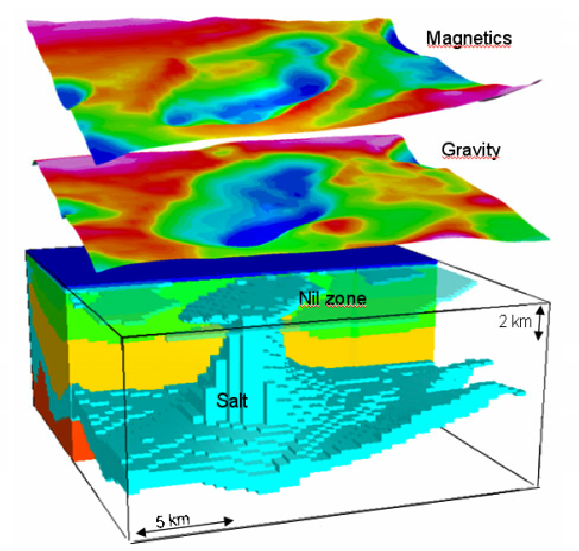 The objective is to expose geologists and geophysicists to state-of-the-art gravity and magnetic tools for oil and gas exploration using applied principles and with a focus on the integration of other geological and geophysical data into the acquisition, processing, and interpretation processes having a special emphasis on geological data and its integration and  2½ D modeling. This talk will enable us to make better geological models by integrating of Grav-Mag with well and seismic data, especially in frontier fold & thrust areas. The audience will have an opportunity to see examples pertaining to Grav-Mag data of Pakistan.
Mark B. Longacre is a well-renowned Geophysicist having 40 years as a professional geophysicist, specializing in gravity and magnetic data acquisition, processing, and interpretation of the oil and gas industry. He is actively involved in teaching Gravity and Magnetics in Exploration Course to various E&P companies and Purdue University for the last 20 years.
Apart from Grav-Mag data acquisition and its reduction/processing, Mark is an expert in the integration of gravity and magnetic data with all other available geological and geophysical data, physical property determination, 2, 2-1/2, and 3-dimensional forward and inverse gravity, and magnetic modeling with GMSYS and GMSYS3D, magnetic basement structure mapping, Werner, Euler, SPI, Tilt, etc. depth estimates.