Pakistan Association of the Petroleum Geoscientists (PAPG) under the Chairmanship of Syed Iftikhar Mustafa Rizvi has organized a Lecture under the "PAPG Continuous Professional Development Program (CPDP)-2022", titled "Data Protection and the Impact of Cyber Attacks on Exploration Oil Fields"
"There are no secrets to success. It is the result of preparation, hard work, and learning from failure."
The lecture covers to address security threats, leaders must avoid common myths such as
Examining the Cost of a Data Breach.
Cybersecurity questions the Board should ask.
Cybersecurity Challenges in the Oil and Gas Industry and a cyberattack on Oil Industry.
What should you Protect?
Types of Datasets generated in the oil and gas industry.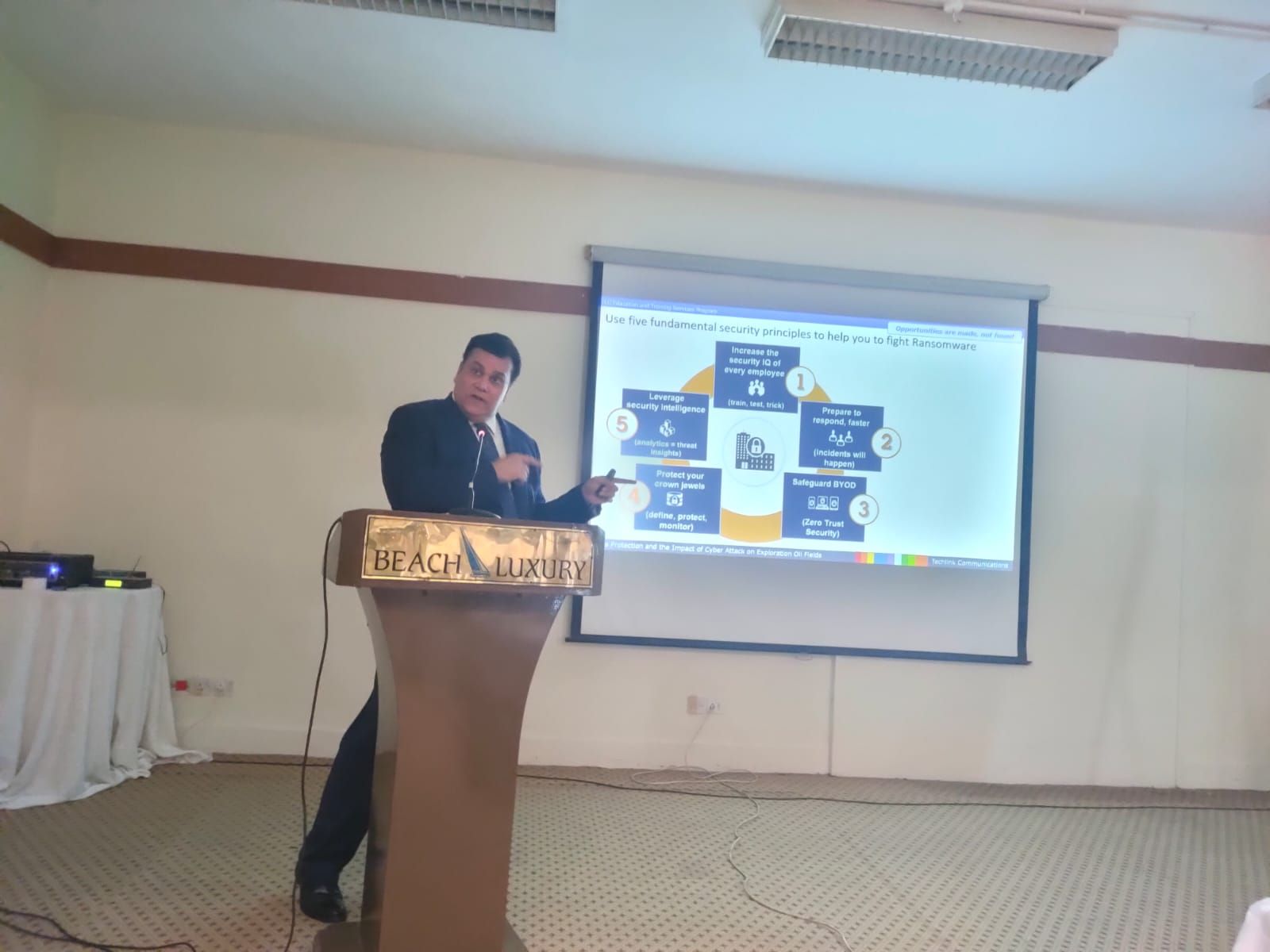 Cybersecurity threats to the Oil and Gas industry and Consequences. The future of the oil and gas industry through a cyber risk lens, Key Challenges. Oil and Gas Companies are Vulnerable to Cyberattacks at many. Points-of-Entry. Upstream Operations are particularly Vulnerable. Six Principles to unite business for Cyber-Resilience in Oil & Gas Industry were the key points covered in the lecture
Opportunities are made,
not found!!
Mr. Adnan Akram has a Professional career spread over 30 years starting from a bachelor's degree in Electronic Engineering (NED University) and IBM Global Sales School (UK). He worked for three global technology vendors including IBM, Fujitsu, ICL, and national organizations including Si3 and TLC. He has Hands-on resources to mid-level to C-Level exposure. Moreover, He has Co-authored 10 IBM Redbooks, as a member of a team who have developed IBM AIX 6.1 and 7.1 courseware, and developed 7 IBM AIX Exams Certifications Papers.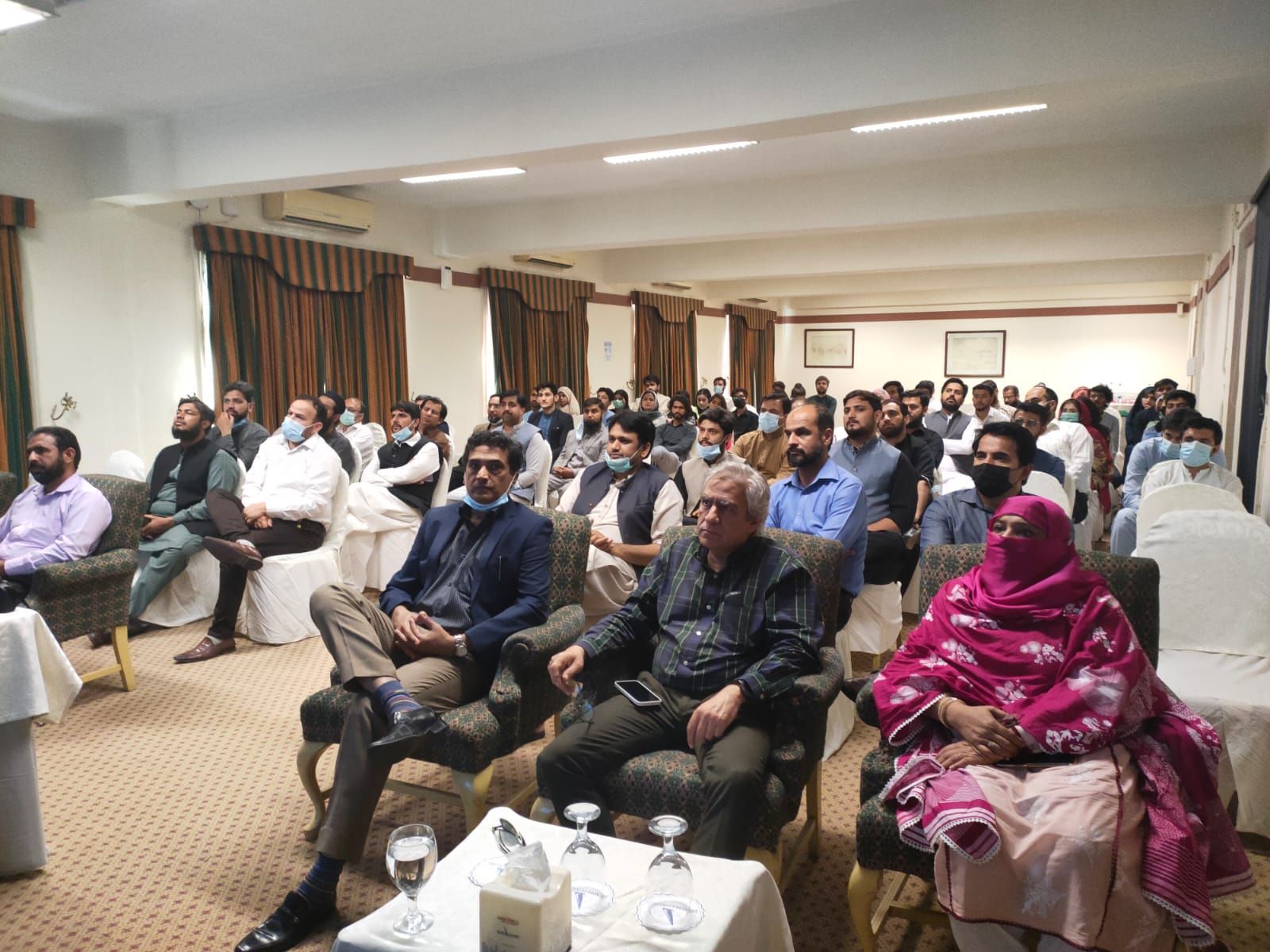 He has Delivered technology workshops and hands-on training to 5000 plus students on IBM AIX, Storage technologies, Information Security, Cybersecurity, TOGAF Enterprise Architecture, Business Analytics, Digital Transformation, Fraud Detection and Prevention, Blockchain, and Cloud technologies in Pakistan and abroad.
Mr. Adnan also focused on how he Designed and Developed 70 plus courses on Industry 4.0 and Industry 5.0 technologies, Securities, Digital emerging technologies, Big Data and Analytics, Enterprise Architecture Framework. Also, Built security roadmaps covering GRC, Identity Access Management, Security Intelligence Analytics, Data Security, Application Security, Infrastructure Security for various banks and FSS clients in Pakistan. Designed and deployed several solutions based on High Availability and Disaster Recovery for various large enterprise customers.